WHAT WE DO
We host regular events for LGBTQ+ youth and adults, but we also host annual events to celebrate and honor our community. For an up-to-date list of upcoming events, visit our Facebook events page.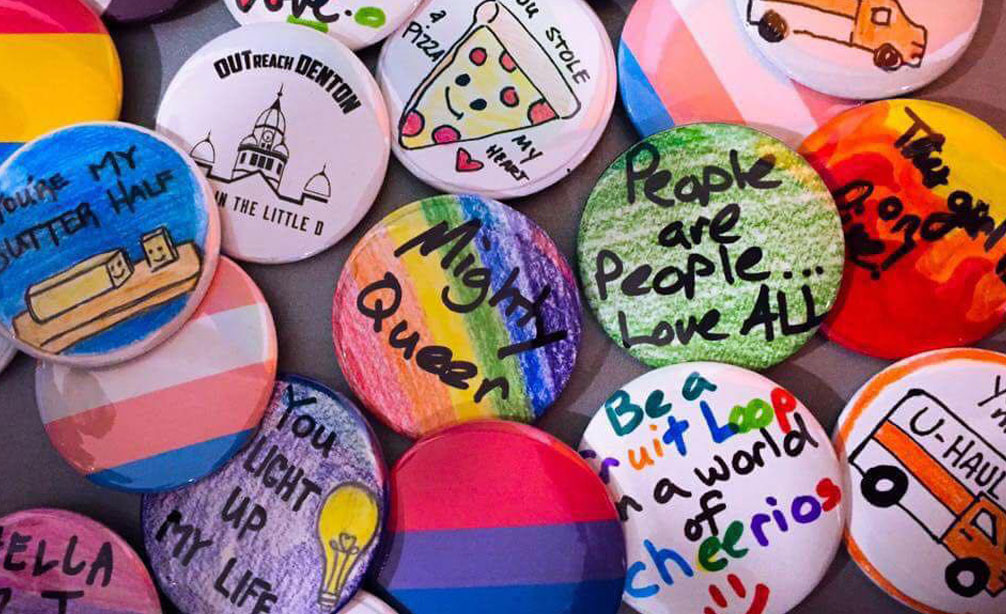 Spectrum Teen Group
Spectrum is our LGBTQ+ teen group that is open to youth ages 13-18. Meetings will resume at the beginning of the 2022-2023 school year. More information will be posted soon.
Follow us on social media (@outreachdenton) for future announcements regarding Spectrum and sign up for our Spectrum Youth newsletter. In the meantime, for those seeking community and support, we recommend Youth First which is based in Dallas.
---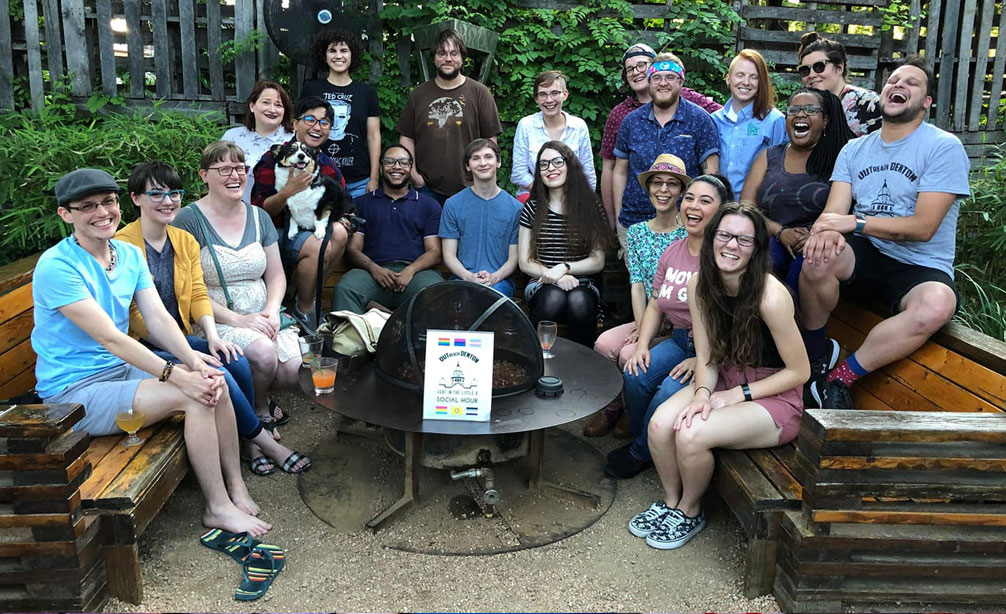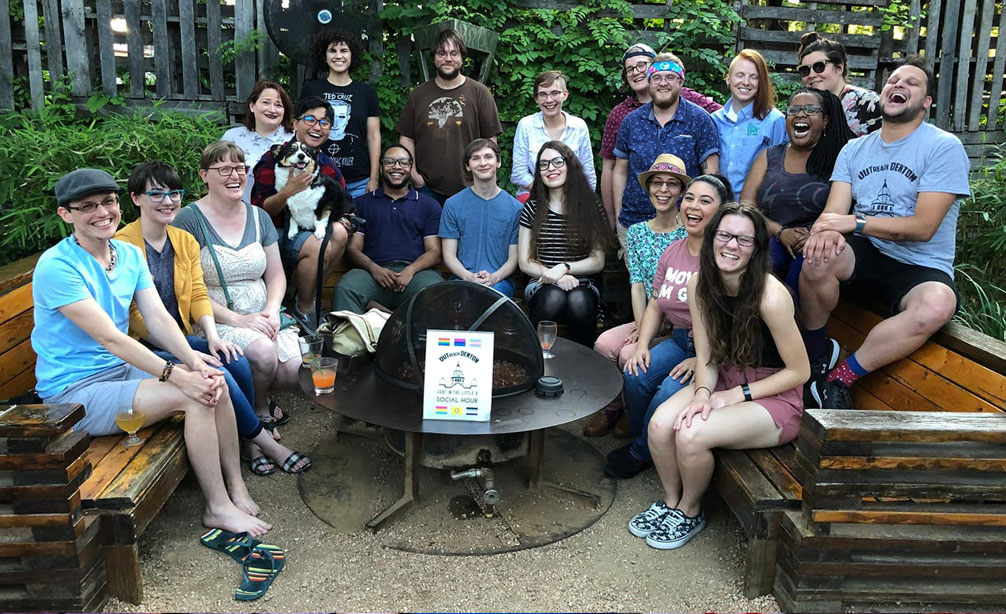 Monthly Adult Social
In the fall of 2014, we launched a monthly social group for LGBTQ+ adults. This event is held on the third Wednesday of every month, unless otherwise stated on our Facebook page. Due to COVID-19 concerns, some events are virtual, but we have started hosting limited in-person socials as well.
If you would like to be added to our email newsletter that contain updates about our upcoming adult socials and other events, click here to sign up for our Adult Social newsletter.
---
Special Events
National Coming Out Day – October 2022
Trans Day of Remembrance – November 2022