ATTENTION
Due to the widespread concerns regarding COVID-19, all in-person events are cancelled until further notice. For virtual meeting info, visit https://bit.ly/outreachdenton-online
We host regular events for LGBTQ+ youth and adults, but we also host annual events to celebrate and honor our community. For an up-to-date list of upcoming events, visit our Facebook events page.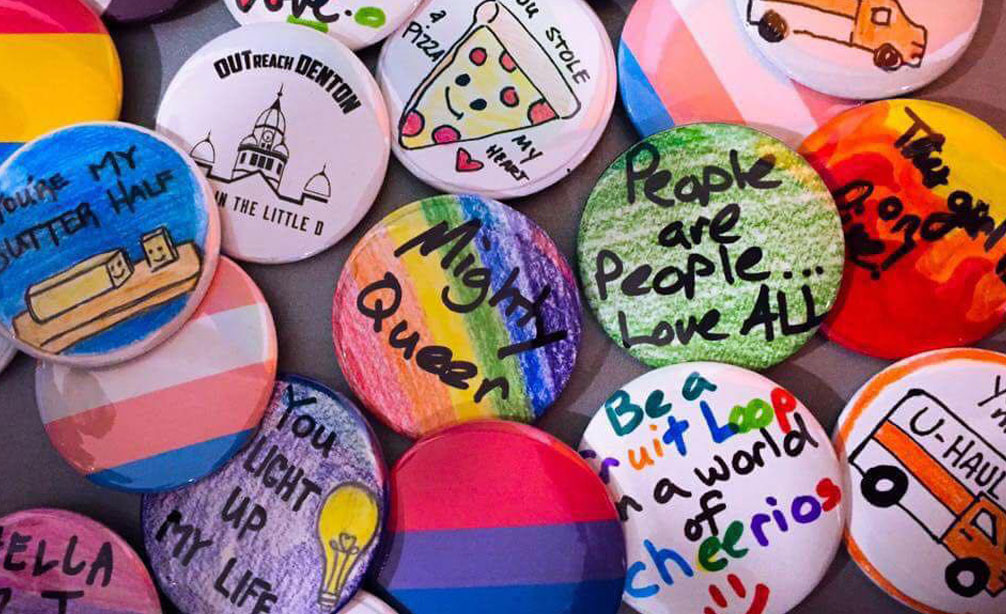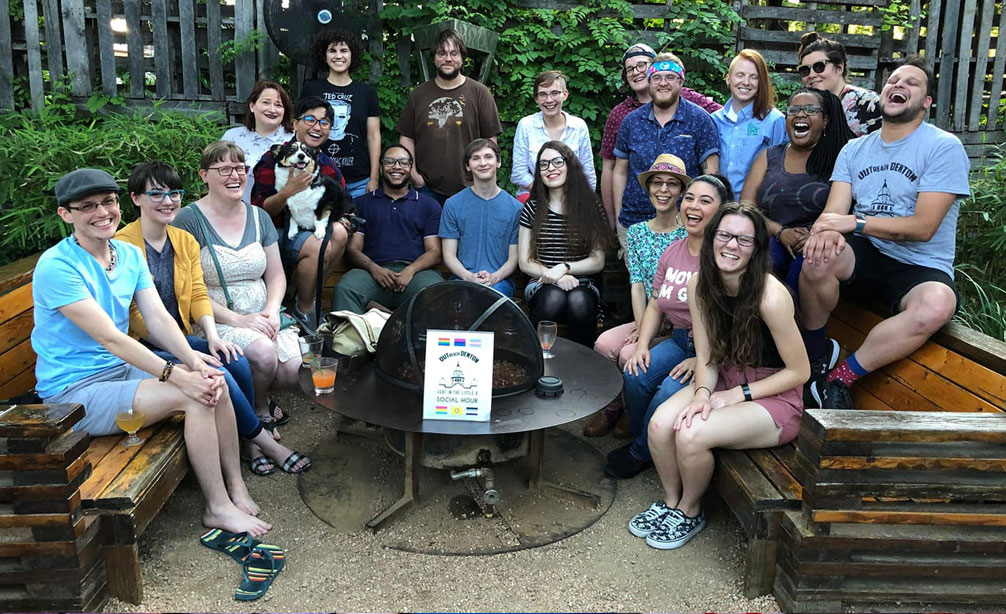 In the fall of 2014, we launched a monthly social group for LGBTQ+ adults. We meet at Harvest House (331 E. Hickory St, Denton, TX) for drinks, food, and conversation. This event is held on the third Wednesday of every month, unless otherwise stated on our Facebook page.
Queer and Trans Inclusive (QTI) Yoga – A class for Queer and Trans identifying individuals to find a comfortable space to practice yoga for any reason that brings them to their mat and find a community to support their yoga journey. This class is open to all levels, sizes and accessible for limited mobility bodies. $5 suggested donation per class. Please check our Facebook events page for dates and to reach out for accommodations, if needed.
Trans Day of Visibility – March 2021
National Coming Out Day – October 2020
Trans Day of Remembrance – November 2020