ATTENTION
Due to the widespread concerns regarding COVID-19, all in-person events are cancelled until further notice. For virtual meeting info, visit https://bit.ly/outreachdenton-online
We host regular events for LGBTQ+ youth and adults, but we also host annual events to celebrate and honor our community. For an up-to-date list of upcoming events, visit our Facebook events page.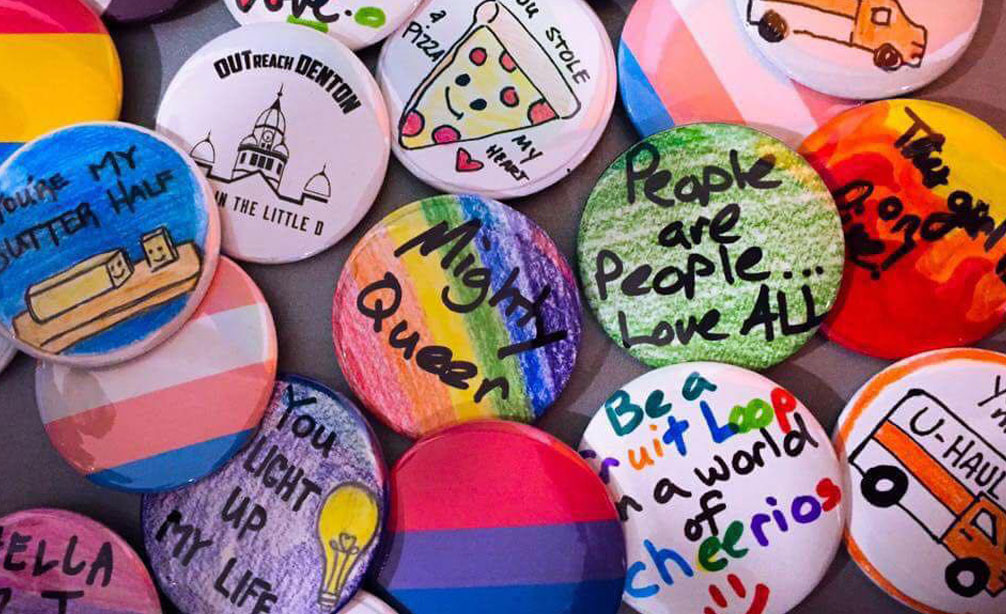 Spectrum is our LGBTQ+ teen group that is open to youth ages 13-18. Meetings are cancelled until further notice due to widespread concerns regarding COVID-19. For more information contact us at OUTreachdenton@gmail.com.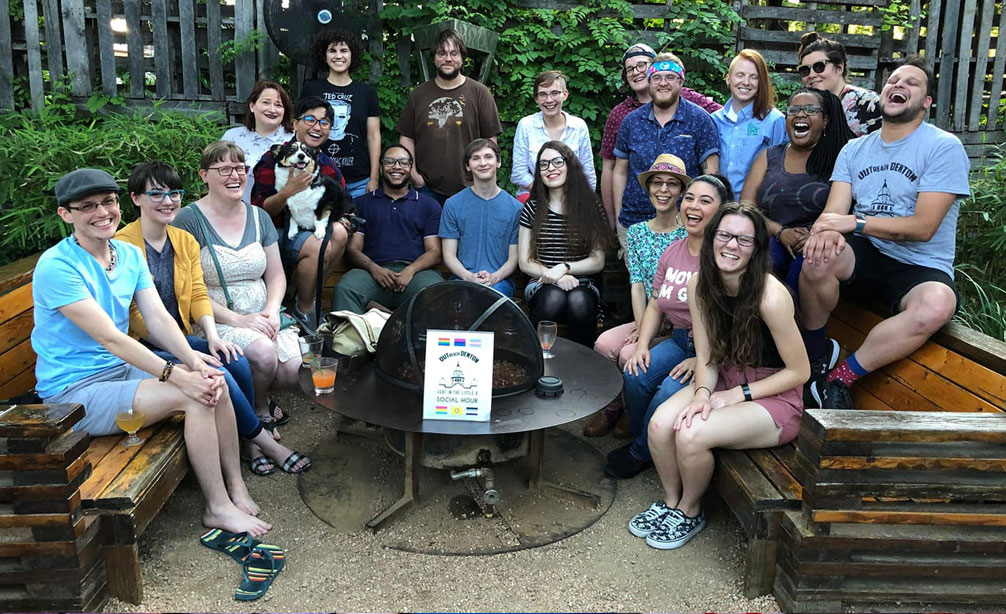 In the fall of 2014, we launched a monthly social group for LGBTQ+ adults. We meet at Harvest House (331 E. Hickory St, Denton, TX) for drinks, food, and conversation. This event is held on the third Wednesday of every month, unless otherwise stated on our Facebook page.
OUTreach Denton 10th Anniversary with Pridenton – June 2021
National Coming Out Day – October 2021
Trans Day of Remembrance – November 2021